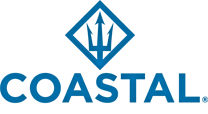 Coastal Construction Products
Coastal Construction Products is one of the largest independent distributors of caulking and sealants, waterproofing, concrete repair, and fire protection products in the US. With roots going back 40 years, our company has worked with customers across the Southeast and the Caribbean, assisting them with quality materials and support. Coastal offers expertise that can only come from our years of experience in the field and we promise only the highest standards of professionalism and integrity in everything we do. 
We are proud to be a part of ICRI Gulf South, supporting its mission and goals.
Birmingham Office:  205.484.2900
Pensacola Office:  850.432.7155